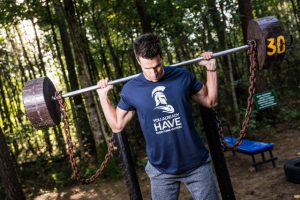 The Spiritual Disciplines that CTL teaches are crucial in providing spiritual leadership.  These are not new insights to biblical maturity. These disciplines are taught in a method of biblical progression, and their application is explained and demonstrated in great detail in order that we can become firmly rooted and established in our faith.  CTL has identified the key Spiritual Disciplines that will help us to be the leaders that God has purposed for us to be.  These disciplines, for the most part, will be developed over the course of a period of thirty or more days and include the following topics:
Reading and journaling in God's Word daily
Walking in moral purity
Establishing prayer patterns with wife and family
Living a lifestyle of integrity
Having a marriage that reflects Christ
Experiencing family worship
Establishing family vision
Fulfilling our ministry in our churches and in the workplace
Passion for discipleship
Can you imagine the impact of the local church if men practiced and walked in these disciplines? That's the vision of CTL; to see men thoroughly embrace these disciplines, living in this life victoriously with God. This commitment with CTL will require you to fit into your busy schedule an additional three hours a month; meeting twice a month for an hour and a half. A man making this commitment will turn on the empowerment of God in his life. The priceless results will be felt in his family, in the church and within his workplace.
CTL's strong desire is to be a ministry that brings about the necessary changes in the hearts of men that will radically change their families, churches, and communities. We understand that this is a declaration of war against satanic forces, and that we will be engaged in many battles. Because the survival of our Christian families is what is at stake, I urge you to take action.
May we not be numbered among the men who have abandoned their spiritual calling to lead their families, but rather be the men who will teach and build Christ- like character and doctrine into the lives of their children.
Thanks for joining with CTL ministry and the hundreds of other men who will answer this call to lead. With God's help, you and I will stay the course and lead courageously